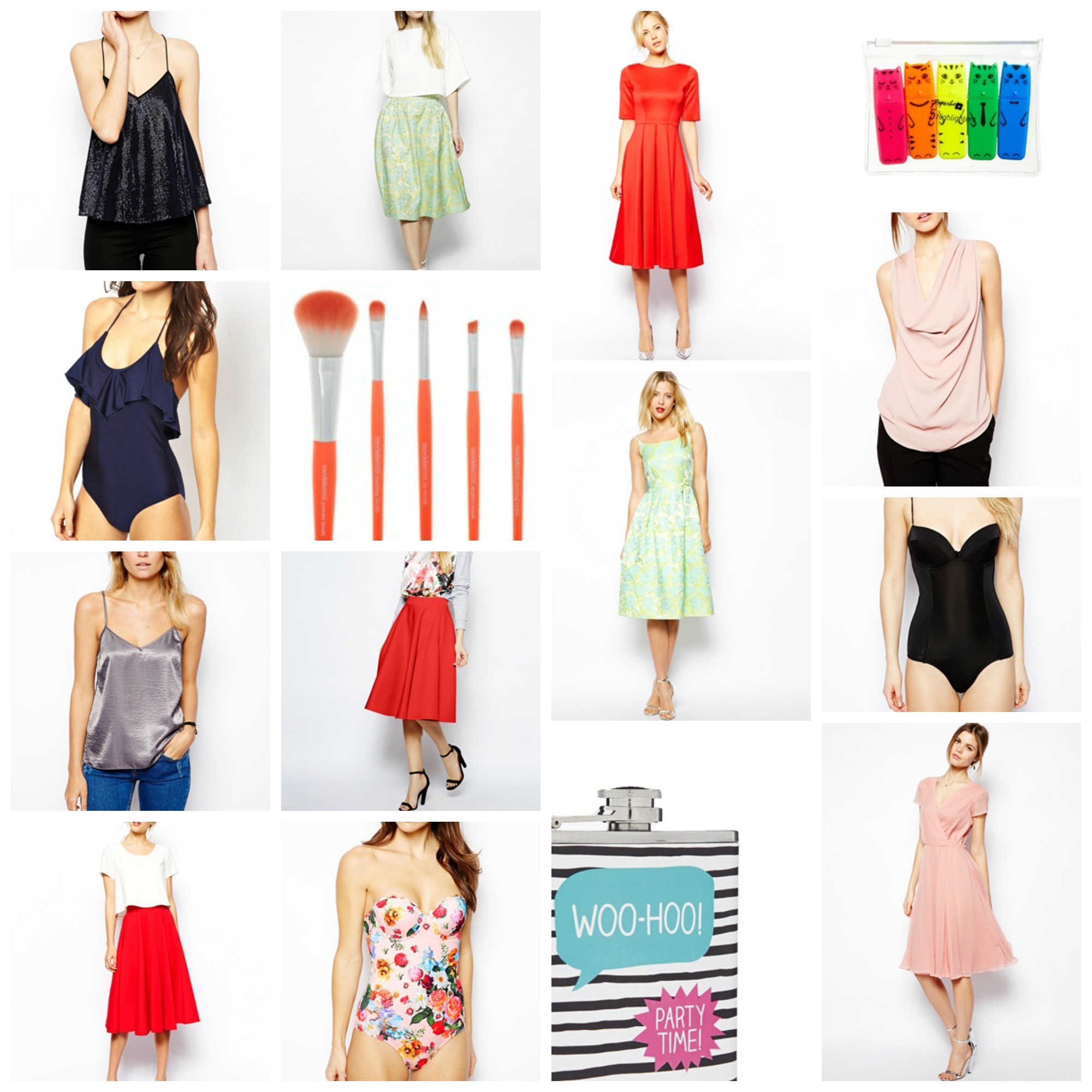 Second one, second wishlist for my upcoming birthday (

#countdown

).
These are all on sale on Asos (if that beautiful green dress is not sold out already!) and I cannot choose between the two red midi skirts!!
What do you like, what yould you get yourselves?
Happy Friday everyone and have a lovely weekend!!
PS:
Place your mouse over the photos for the brand, price and link back to it!
PS2:
Had to change the format because the previous one overlapped my writing and the comments!
La segunda, segunda lista de deseos para mi cumpleaños, que está a la vuelta de la esquina (

#lacuentaatrás

).
Todas estas cosas están a la venta en Asos (¡si es que esa maravilla de vestido verde no se ha agotado ya!) y ¡no me puede decidir por una de las dos faldas midi rojas!
¿Qué os gusta, con qué os quedaríais?
¡Feliz viernes y buen fin de semana a todos!
PD:
Pasa el ratón por encima de las fotos para ver la marca, el precio y el link a la página.
PD2:
He tenido que cambiar el formato y reeditar el post porque se me cubrían los comentarios con lo que he escrito.